It's been a few months since I posted a favorites, so I have a huge back of things I would love to share with you. And even though it is officially spring, here in Michigan it is still cold and is actually snowing! Yes, it's April and it's snowing, this southerner is very unhappy. So I thought it would be fun to do a 3 part series of my favorites that I accumulated over the winter and share them with you now and give you some ideas for keeping cozy and entertained on these still cool spring days. I hope you enjoy it!
(Note: this next bit was actually written in January and I kept it because I thought it was hilarious. Can you tell I had a hard time adjusting to my home? LOL!)
A quick disclaimer: There's going to be a lot of entertainment things listed here instead of beauty and fashion. It's freezing here in Michigan and very very snowy out here by the lake. So as a result, I haven't left the house much in the last month. And yeah I'm so slowly descending into madness here, with only Netflix as an attempt to delay it. Can y'all relate? Or are you lucky enough to live somewhere warm and sunny right now?
2016 Planner

I'm obsessed with lists and writing things down. I also use planners are journals and write little daily notes in them. I bought this from Target and it's by BLANK. It was so cute, and is organized just the way I like it. This can always be found right next to me and on my bed stand.
Outlander Coloring Book
I finally finished this book earlier this month (and I'm writing up a review I promise!) And I bought this with some Christmas money, because come on, who could resist this? I absolutely love it! I've always using coloring as a calming tool, even before it came cool. But, I find myself getting bored with them very quickly. This one has kept my attention though, and is so fun. I think it's the fact that there are excerpts from the book by each page and it follows the book so well. This is a must have for any Outlander lovers out there!
Work Out Shirt
I have to decided to try to get into shape this year and to help me along I bought this tank to work out in. I bought it off amazon and it was very cheap, which worried me at first. However, the quality is great, it has been washed several time and the design has not started to rub off yet.
30 Day Waist Trainer Challenge
I love Cassie and have been following PopPilates for a couple of years now. I haven't complete one of the challenges yet, so I thought it would be fun to do this and kick off my health goals for the new year. It's been difficult, but it's the last week and I can already see a difference! I'm more toned, and feel like I have more stamina than before starting it. Although this isn't going on anymore she has lots of fun things on her channel right now as well!
Chelsea Does
I'm a huge fan of Chelsea Handler, I love how blunt her comedy is and was sad to see her late show end. I was really excited for this to come out on Netflix and was disappointed that there are only 4 episodes; I was hoping for more. I manages to binge them all in one day and I have to say she did an amazing job on this show. It's funny, educational and well done. I hope she makes more in the future!
Penny Dreadful
I loved Season 1 of this show, so I was concerned that the 2nd season might not live up to it. I will say that i felt it was different from season 1, but it was still fantastic. I love these charters so much and the Gothic style of the show. I'm so happy there will be a season 3 in May.
Phone Case

So the night I actually got out of the house and went partying, I broke my phone case. It was driving me insane and immediately started looking for a new one. but, I'm very picky and wasn't happy with anything I found. It's hard finding cute cases for the iPhone 5s now. I found this one at Target, and I'm not gonna lie I was totally settling on this, because i couldn't find anything else cute and sturdy as well. However, once I put on my phone I fell in love. I actually love the print and the colors, and it's a nice slim fit. Plus, it feels sturdy, so I'm not afraid of dropping my phone.
Elephant Pants
My mom and I are obsessed with elephants. And so it was a really cute surprise when an elephant pants surprise box arrived at my house. I love comfy these are and they are cute! I'll do a review of the surprise box here soon. Plus, the donate a part of the fund to help save elephants, which is the best part!
Agent Carter
The first season was amazing! And if you haven't checked it out, you really should. This season is pretty good as well, and I love that the wit and humor is still there. I hope that this show gets a 3rd season it deserves it!
Teen Mom OG
The original 16 and Pregnant came out when I was 16/17 and I feel like the girls on the show and I grew up together. I have always loved the original cast and I was excited to see they were back for another season.
Reign
I love historical dramas and Tudor-like shows and movies. When I saw this on Netflix I knew I had to watch it. I will admit that the quality is slightly lacking with it being a CW show, but it's easy to look over. Another thing that bothers me is that I feel like that clothes are not historically accurate, but hey are cute, so I look over that too. Overall, though, this is a fun and entertaining show. And I really like it.
Shelter Dogs in a Photobooth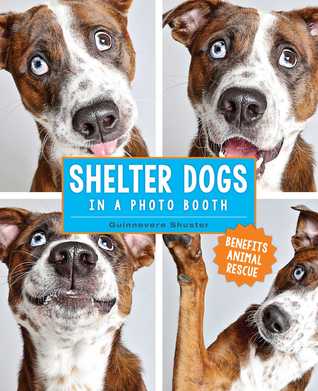 This is a super cute book featuring a bunch of shelter dogs in pictures. It gives a little description of each dog and when they were adopted. I love the idea of this book and that it is bring awareness to adoption and dog shelters. It 's a wonderful way to pass a grey day, and it will make you smile. Plus, some of the proceeds from each book purchased will go to the Utah Human Society.
Lair of Dreams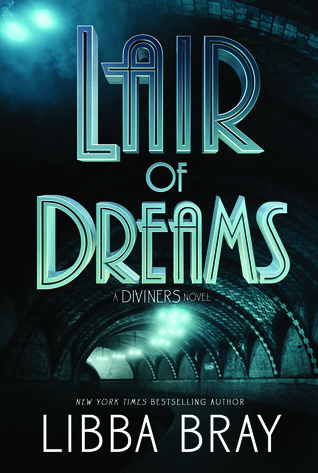 This is the sequel to The Diviners, and I have to say this took me much longer to get through than the 1st book. I think it has something to do with having to read it second to my book club reads. It's long, but I really enjoyed it. You get to meet some new characters, and find out more about our main character's past. My only peeve with this book and that will the man in the stove pipe hat was mentioned quite a bit, we still no nothing about him. It like it's being dragged out a bit, but I'm really looking forward to next one. Plus, it's set in the 1920s and it so fun to read.
Drinking in America: Our Secret History
This was my January read for my book club. A first was skeptical, I don't usually read a lot of non fiction and I was afraid it was going to read like a text book. But the author is actually very funny, and this was an enlightening look at our early history. Who knew how much alcohol had an affect on our country? It's relatively short and I recommend it to anyone who like history or is interested in the history of alcohol.
So here are the things that helped make the grey, depressing Michigan winter days a little bit more bearable for me. What were your January favorites? Let me know in the comments! Also, what do you think about this series? Do you think it's a good idea?
And don't forget to like, share, and follow 🙂