I love all things New Orleans, Witches, and Vampires. So when I read the blurb of this book I was hooked immediately. It had everything I could want in a book and I was so excited to begin reading, or so I thought.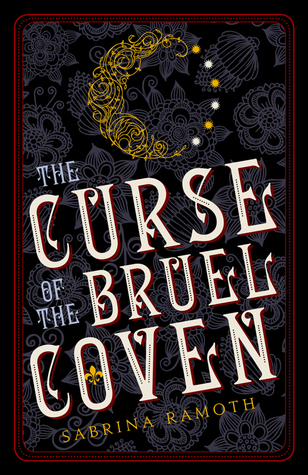 184 Pages
Published June 3rd 2016
This book is pretty short and easy to read quickly. It's about a girl named Vivienne who had recently lost her mother. While goig trough pictures, she finds one of her and a woman who looks just like her. She discovers she's adopted and goes looking for her birth mother, who lives in New Orleans. Instead she finds herself entangled in fight between covens…oh and her mother has been kidnapped by a vampire.
I really wanted to love this book, but I found the writing lackluster and the story was rushed. Everything happens so fast, it took me out of the story. There are also a lot of characters and they get introduced so quickly I had a hard time remembering who was who.
However, I did like it overall. It captures the feeling of New Orleans and the atmosphere was on point. Also, I truly enjoyed the journal/dream sequences. The romance and history was well written and I would read as quickly as I could through the chapters waiting for another one of the sequences.
It is a series, and while it didn't absolutely blow me out of the water like I had hoped, I will read the next book because this one ended in a way that I'm excited to find out what happens next.
If you enjoyed this review please like, share, and follow ❤
*I received a review copy this book in return for a honest review. All thoughts and opinions expressed in this post are my own.